Welcome to Cindy Webster Cooks
We are a recruitment agency specialising in finding exceptional cooks and catering staff for any occasion.
Each year we place hundreds of outstanding cooks throughout Scotland, the rest of the UK and abroad. We only work with trustworthy, friendly and discreet staff and pride ourselves in finding just the right person for every job.
About Cindy Webster Cooks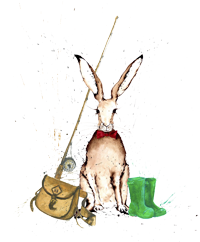 Cindy Webster has over 30 years' experience in finding the perfect temporary or permanent staff to ensure that your special occasion, holiday or household runs smoothly. The vast majority of our clients come to us on personal recommendation and we go to great lengths to get to know you and understand exactly what sort of help you need.
Our cooks are the perfect solution for fishing and shooting lodges, one-off lunches and dinners at home or on holiday, for festive celebrations and special events or at times when you just need an extra pair of hands.
We work with cooks with all levels of experience, from 5* executive chefs to college leavers – we personally interview all our staff face-to-face, following up references and making sure that they meet our exceptionally high standards.
Cooks – cooks with all levels of experience happy to take charge of your kitchen and dining areas, shopping and catering, leaving your kitchen as you would like to find it.
Family Cooks – capable cooks with less 'entertaining experience'.  Especially happy to cook for children – ideal for bucket and spade holidays.
Assistant cooks – newly qualified cooks still requiring a little support from the hostess or head cook.
Waiting staff – all levels available from fully trained silver service or butler service staff to waiting staff for your drinks parties and weddings .
Mother's helps – ensuring 4 hands instead of 2 for busy holidays, happy to help with all aspects of family life.
'Indispensable pairs of hands' – often students prepared to muck in with whatever is required in your busy home.
Please contact Cindy to discuss all of your permanent or temporary staffing needs.