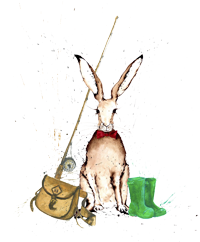 Please

contact Cindy

with your available dates or if you are interested in any of the positions below.
These are only a snapshot of the jobs on the go so do keep us posted of your free dates PLEASE!
Dinner Party Cook: 11 guests 1 night only
Cook for Cornwall: Family food for coastal party
Seasonal Cook or Couple: Fabulous lodge, fully staffed, great expectations of the chef. Maximum 12
Seafaring Cook: 10ish guests & 4 crew cruise
Experienced Cook: up to 10 guests
Experienced Cook and Assistant/Housekeeper: 2 friends in stunning location
Energetic Cook(!): 9 adults & 6 children
Chef/Housekeeper: couple for sporting season. Average 6 guests, max 14. Excellent accommodation
Family Cook: up to 10 guests including children
Live-in or out Cook: Capable cook for 6-8 guests
Grouse Shoot Cook: 5 day week with a couple of shoot days, up to 18 guests on shoot days
Island Cook: 6 adults & 6 children who will all eat together. Light, interesting dishes (lots of seafood too)
Family cook or experienced cook: 12 guests, great location – any experience considered
Experienced Cook: max 12 guests, average 7. Fishing/golfing/walked up grouse
Fishing Lodge Cook: up to 8 guests
Excellent Cook: don't be offended if we say 'no' to you!
Good Family Cook: very busy 6-8 adults and 4-11 children!
Good Family Cook: to keep the kitchen running while a bigger event is planned. Up to 10 guests including 3 children.
2 Chalet Style Cooks: 9 adults, 7 children & 2 nannies. They shop but lots of meals!
Family Cook: 6 adults and 7 children
Experienced Cook & Assistant: 20-25 guests fluctuating.
Cook & Assistant: accommodation twin room, up to 16 guests
Live Out Cook: maximum 10 guests plus 3 small children, fishing and stalking party
Cook: experienced in dietary requirements, maximum 12 guests
Experienced Lodge Cook: 10-12 guests, rural Perthshire
Good Family Cook: maximum 10 guests, fishing party
Good Family Cook: 6 stalkers
Chalet Style Cook: maximum 12 guests, all boy stalking party
Able Pair: 2 cooks (1 cook is not suitable) for max 12 guests, Ottolenghi for lunch, canapes & 2 for dinner